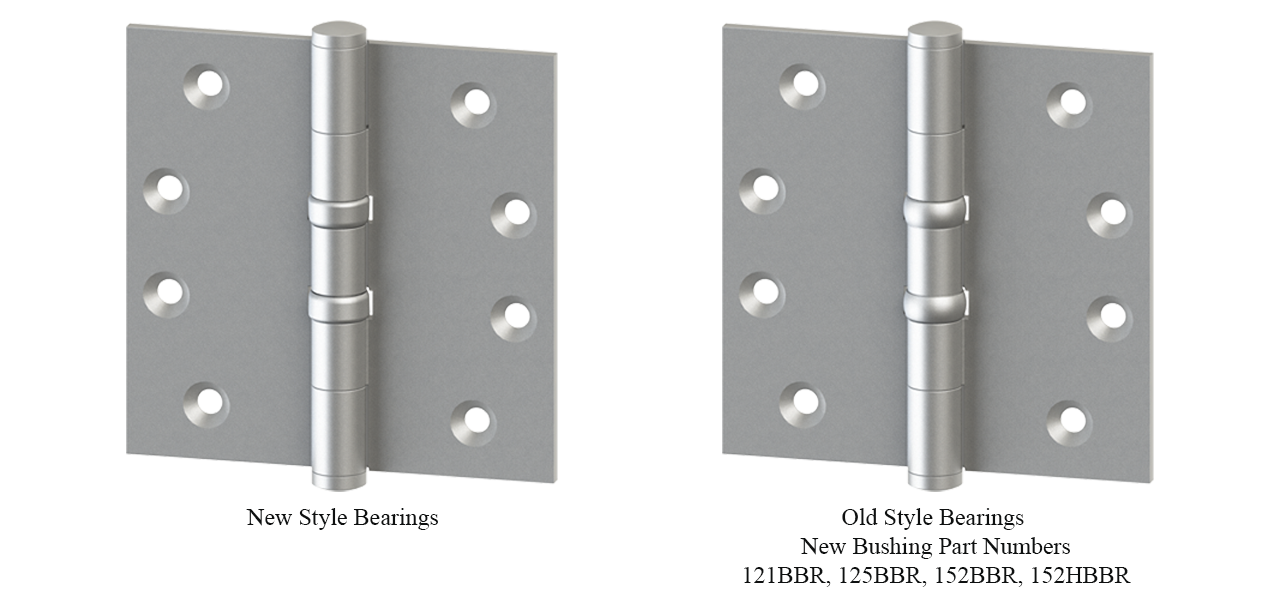 Merit introduces a new hinge bearing that offers a design aesthetic for all 1/2" knuckle hinges.
This new design will lend a cohesive look to the current 9/16" and 5/8" hinges, allowing all projects to have coordinating bearings for every hinge.
With the launch of this new design, we have discontinued the old 1/2" knuckle bearing. If you have a project that requires this discontinued bearing, it will now be produced as a bushing.
Please use the following part numbers to specify this discontinued hinge bearing design, now a bushing.
121BBR, 125BBR, 152BBR, 152HBBR
Share